Jay Contway's work can be seen at auctions and shows throughout the year. Listed below are the upcoming events, see you at the show!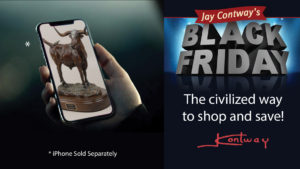 Jay Contway's First Ever Black Friday Sale
That's right, you read that correctly. An artist is having a Black Friday Sale and like all Black Friday Sales, it's for a limited time!
 Click here to see all of Jay Contway's original bronzes that will be on sale and get all the info you need to save!
---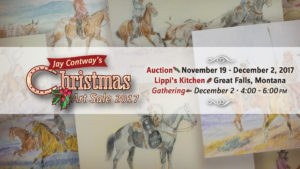 Jay Contway's Christmas Art Sale
is going on right now at Lippi's with a silent auction of select Jay Contway watercolors culminating with a gathering on December 2nd at 4p.m.
It's not necessary to be present to bid, but more fun! Click here for all the details.