Shopping for Art is even more fun on Black Friday
Why should all the gadget buyers get the best deals on Black Friday? We have the hottest gifts this year at The 2022 Jay Contway Black Friday Sale! Direct savings directly to you! One day only!
We know investing in art collecting can be expensive. So, for one day (and one day only), Jay Contway Legacy Art is offering 4 real bronze original art sculptures and 13 framed paintings and drawings (scroll down to see them) for savings up to 30% off our normal retail prices to help you start collecting or increase your collection at affordable prices.
Friday morning when everyone is racing around town looking for the best sales, you can call Lynn Contway from the warmth and comfort of your home and order your very own Jay Contway original art in your pajamas. Now try to do that at Walmart or Sam's Club!
---
Here's how it works:
P H O N E O R D E R S O N L Y
Friday, November 25, 2022
Call Lynn Contway between: 8 AM – 12 Noon
(406) 868-8684
Order any or all the listed original Jay Contway art at the indicated savings below*
*Shipping costs not included in the listed price.
See all the Sale Items below and please call Lynn Contway with any questions: mobile (406) 868-8684
---
2022 BLACK FRIDAY SALE ITEMS
Click on photos to enlarge.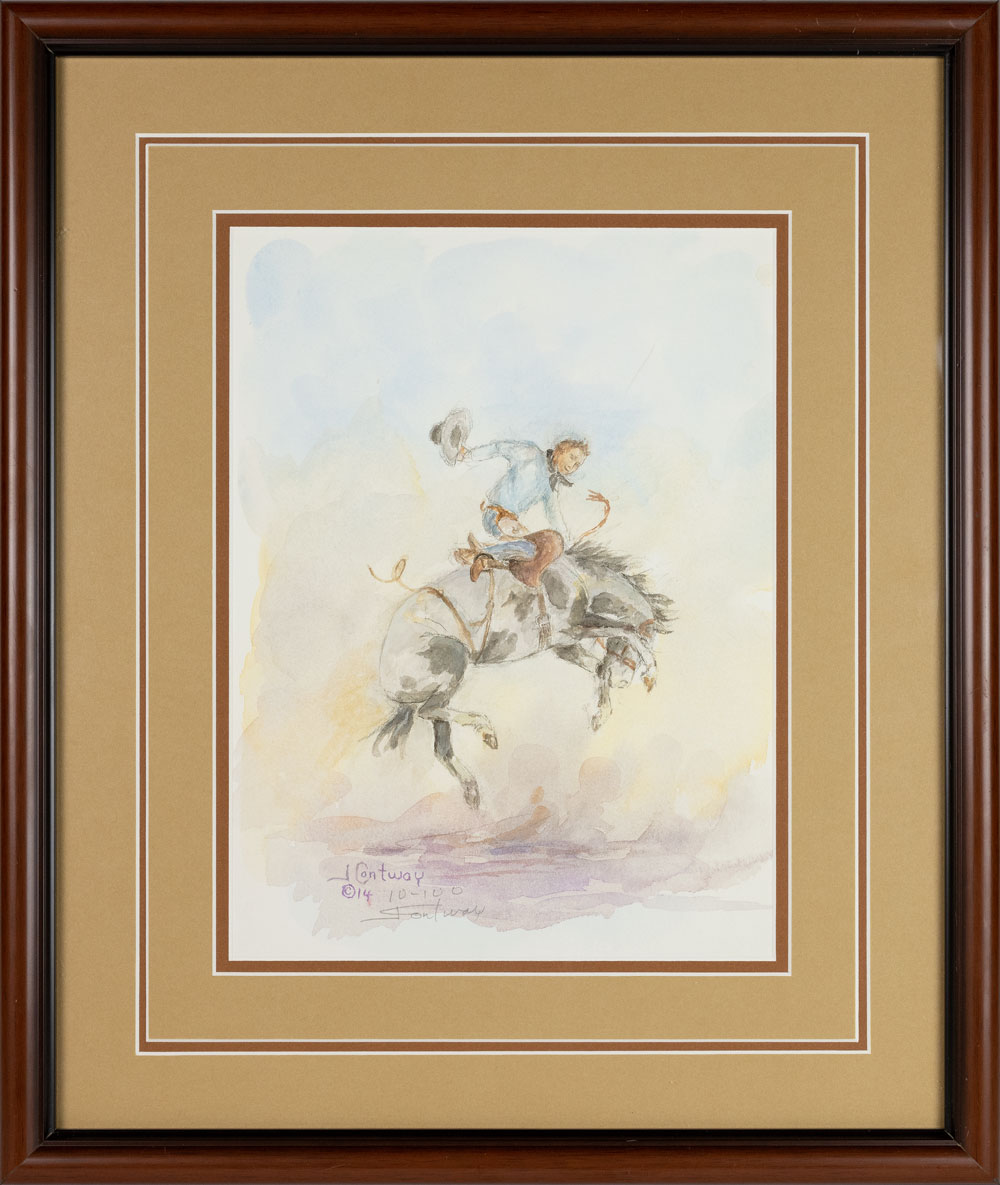 Saddle Bronc
Over and over, Jay painted horses in every possible situation. Only once did I watch him come off of one in his own area, much like this painting. He knew it from experience!
Image 14″ x 16″
Framed to 16.25″ x 19.25″
2014 Watercolor Print 10/100 · Signed 
List price: $375
SALE PRICE : $300
a savings of $75
---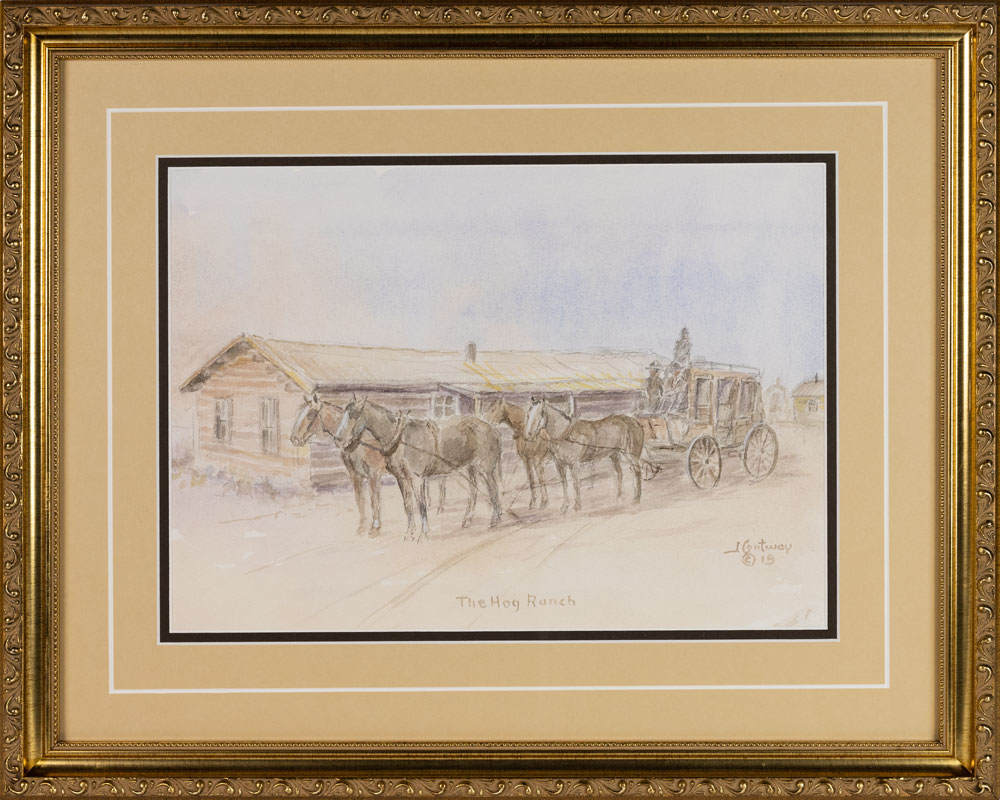 Hog Ranch
This is the original to the print made in 2014. Jay had a very old picture of the Hog Ranch and knew its history. That photo is now intrusted to the Phillips County Museum in Malta, MT. 
Image 15″ x 18″
Framed to 17″ x 20.5″
2014 Watercolor Original · Signed 
List price: $700
SALE PRICE : $595
a savings of $105
---
Enjoy Thanksgiving with your family first, then shop! We'll talk to you Friday morning.